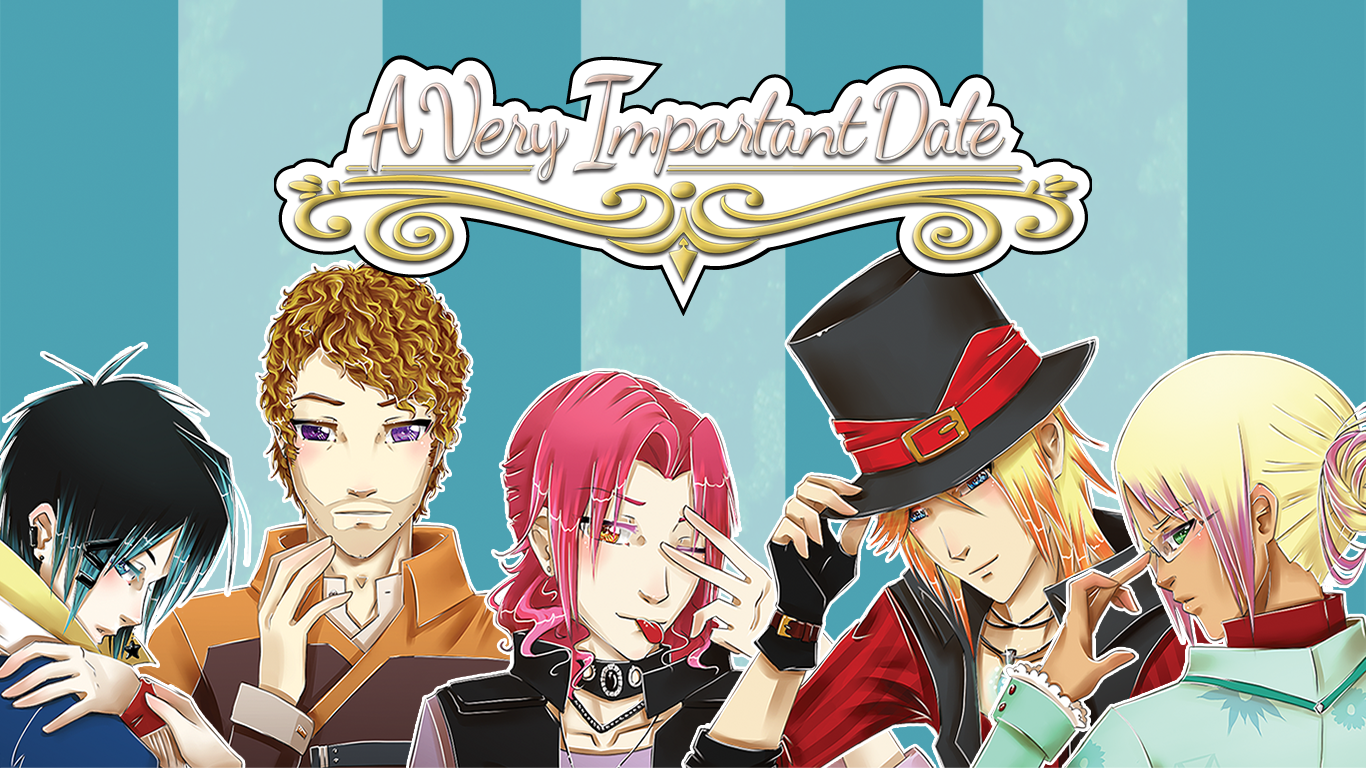 A Very Important Date
A downloadable Game Demo for Windows, macOS, and Linux
We are currently at 108% on Kickstarter! Now onto the stretch goals!

We're doing a Kickstarter Live on Thursday (7/19) at 8PM EDT. We'll be answering questions and showing off some of the physical add-on rewards.

Noelle and Justin will be answering questions. We plan to have some of our team members on-call to help answer questions.

We are now accepting PayPal for Backers! You can either go to our Kickstarter to see more or you can go to the link below. Please make sure you use USD!
I was looking through the tier info on the new Kickstarter and realized, other than the annoying spelling mistakes (Hoursefly? Butterly? ARG!!!), that I made a different kind of mistake. In some tiers I didn't specify that the Main Stories and Epilogues rewards are for Steam only. But then I got to looking into the availability of promo codes for the mobile devices, seeing if the big two changed their policy from the last time I checked.
From my research last year, I knew that Google Play allowed 500 promo codes to developers every quarter for apps and in-app items, but Apple was finicky and only allowed codes for the app itself, not the in-app items, which didn't help us. A Very Important Date was always planned for a mobile release, but giving free stories to backers for mobile seemed like it wasn't going to be doable in our last try at Kickstarter because of Apple's weird policies. So being under this impression, we kept the Stories/Epilogues tier rewards Steam exclusive for this campaign.
Well, things have changed it seems. Google Play's policy has remained the same, which is great. Apple, however, has changed their policy to allow 100 codes per in-app item up to total of 1,000 codes max during a 6 month period. Once that code is generated it only has a lifespan of 28 days, though. That's great, although weirdly limited.
So the way it looks right now, we're tentatively saying that backers with Stories/Epilogue tier rewards can choose between Steam, iOS, or Android versions, bearing any changes to Apple's or Google Play's policies between now and the time of A Very Important Date's release. If there are any changes, the Steam release will still be our go to.
Demo 2.2 is now available! Here's what's included:

Tutorial Screen at the beginning of the Prologue
Save/Load/Delete feature
Choice options
CG/Event Illustration toggle feature
Quit Menu that allows you to go back to the Main Menu
3 Chapters for Gwyn, Emil, and Rory for a total of 9 chapters
40,588 Words in total for about 5 hours worth of story
For those that are playing the Linux demo, if you find an issue please let us know. We currently have no one on our team to test the Linux one. Thank you!

For those that plan to play Gwyn's, Emil's, and Rory's chapters, you'll want to save in the Prologue when Alison says "Um... I guess I'll work with…"
To get to the menu bar while playing, press ESC or P keys to get it to appear. Note: some programs render the ESC key inoperable when running in conjunction with other programs, this demo included.
We would love to hear more feedback!
A Very Important Date is a café romance set in a strange, yet familiar world, with loose ties to Lewis Carroll's Alice stories. But this isn't the typical Alice in Wonderland styled story! While A Very Important Date takes a few notes from the Carroll classics, you don't have to be a big fan of them to enjoy this game for its rich dialogue, witty humor, and unique art style!
Our story follows Alison Sunderlund, an average small town Ohio girl. By day she can be found working as a server in a local café and by night she takes care of her house and family: her dad and younger brother. Though she doesn't have a lot on her plate, the life she has gives her very little free time. But Alison's life changes one morning when she wakes up sitting under a tree in a brand new world.
Confused, Alison sets out to discover more about her new surroundings, accidentally stumbling upon the Arkwright estate, home of Gwyn Arkwright and The Looking Glass Café. With no place to go and a way back home seeming impossible, Gwyn, being the kind soul that he is, gives Alison a job and a place to stay for the time being. Everything's peachy except... now Alison must choose which of The Looking Glass' five employees will train her!
Will Alison stick with what she knows and remain a server? Will she a cut a new path as a cook's assistant? Will she wipe away her past burdens as a low-level dishwasher? Will Alison ever figure out what strange world she's in? Will she ever return to her old life?
Will she want to?
---
All stories are written by Noëlle Hyzy, the winner of Voltage Inc.'s 4th Annual International Script Writing Contest for Romance Apps.
8 suitors
Expressive animated characters
12 chapters for each Suitor's Main Story
3 possible endings per Main Story
3 chapter Epilogues for each Suitor
40+ hours of content across all stories
≈50,000 words per Main Story
300,000+ words across the whole game
At least 6 CGs per Main Story
Main character CG options
12 amazing tracks from Composer Geoff Moore
60+ beautiful backgrounds
Episodic content
Available for Windows, Mac, and Linux
Available for iOS and Android.
---
---
This demo consists of our game's prologue, where we introduce Alison, build the wondrous town of Mimsboro, and give players a glimpse of the Looking Glass crew.
To pull up the in-game menu outside of the main menu, press P or ESC. Note: some programs render the ESC key inoperable when running in conjunction with other programs, this demo included.
Features include:
Save/Load/Delete
CG/Event Illustration toggle
Quit Menu that allows you to go back to the Main Menu
Tutorial Screen at the beginning of the Prologue
More in-game content

Gwyn's First Chapter(s) with choices
Emil's First Chapter(s) with choices
Rory's First Chapter(s) with choices
Naïve Sprites is an indie otome game group that's currently developing our first visual novel. Our goal is to make stories that all of you wonderful people want to read. We hope to shake-up the visual novel market with more westernized stories, while still retaining the beautiful anime inspired art of the otome genre's roots.
A Very Important Date started as Noelle's passion project in June 2014. She'd grown to love visual novels and the otome genre and felt that it was time to tell one of her own stories. But ambition took over, and the Important Date lore grew to the epic story that it is now. So to help reign in the project, Noelle found other like-minded individuals along the way to make sure that this big game got made.
Noëlle Hyzy: Project Director, Executive Producer, Lead Writer, Character Concept, Background Concept
Justin V: Co-Writer, Editor, Art Editor, Background Concept, and GUI Artist
kooriesque: Character Concept Artist
darkenmarr: Sprite and CG Artist
furude: BG, GUI, and Game Icon Arist
lordless: BG Artist
IchBinJager and Wolfborg: Programmers
Geoff Moore: Composer
---
| | |
| --- | --- |
| Status | In development |
| Platforms | Windows, macOS, Linux |
| Publisher | Naïve Sprites |
| Rating | |
| Author | Naïve Sprites |
| Genre | Visual Novel |
| Tags | 2D, Anime, Dating Sim, Fantasy, Female Protagonist, Kickstarter, Multiple Endings, Otome, Romance |
| Average session | A few hours |
| Languages | English |
| Inputs | Keyboard, Mouse, Touchscreen, Smartphone |
| Accessibility | Subtitles |
| Links | Tumblr, Facebook, Twitter, Patreon, DeviantArt, Lemma Soft Forums, Fuwanovel Forums |
Download